If you are in Bergen in a rainy period the small hidden waterfall Starefossen will quickly get a lot of water down its steep fall off its cliffs. Starefossen waterfall has water coming down from the lake Skomakerdiket. The fall is located in the residential area also named Starefossen, between Mt Fløyen and Bergen city centre.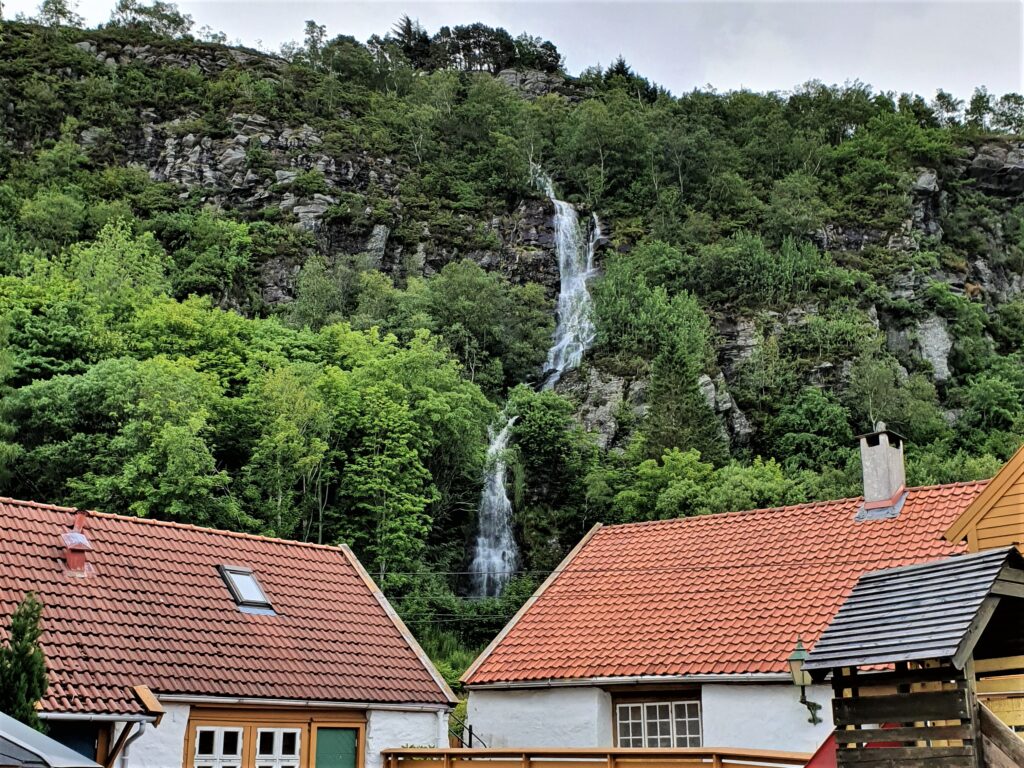 The water in the waterfall comes from the Skomakerdiket lake at Mt Fløyen and has a free fall of about 50 metres. The amount of water in this waterfall varies greatly with the weather. It is mostly worth seeing during rainy periods, during which the water amounts here can make it a very pretty waterfall so near the city. Even in the summer it is possible to get a lot of water here, since Bergen is the rainy city. During dry periods the waterfall nearly disappears and dries out completely.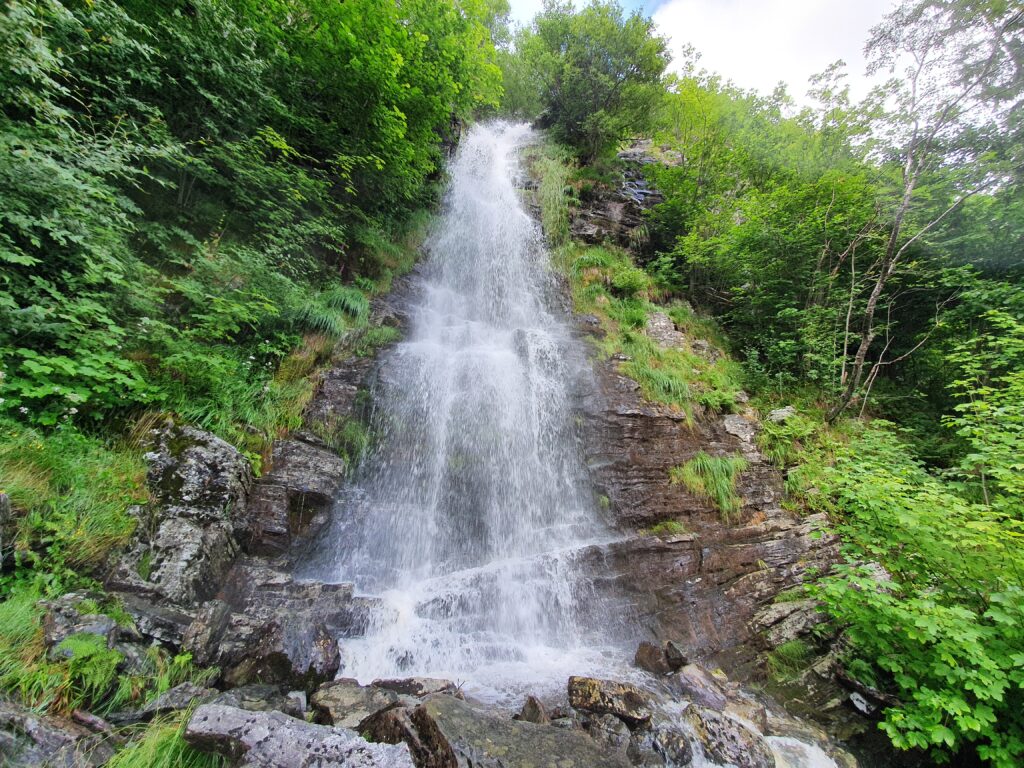 Starefossen can be found behind the old abandoned farm located where the bus nr 11 between Nordnes and Starefossen ends. Today there is a kindergarten in one of the old buildings. When there is a lot of water in it can be seen from a distance from Bergen town centre, a narrow fall not really that easy to notice. Take a look up from Festplassen and you might see it.
If you like chasing waterfalls you might like Chasing waterfalls enroute to Hardanger.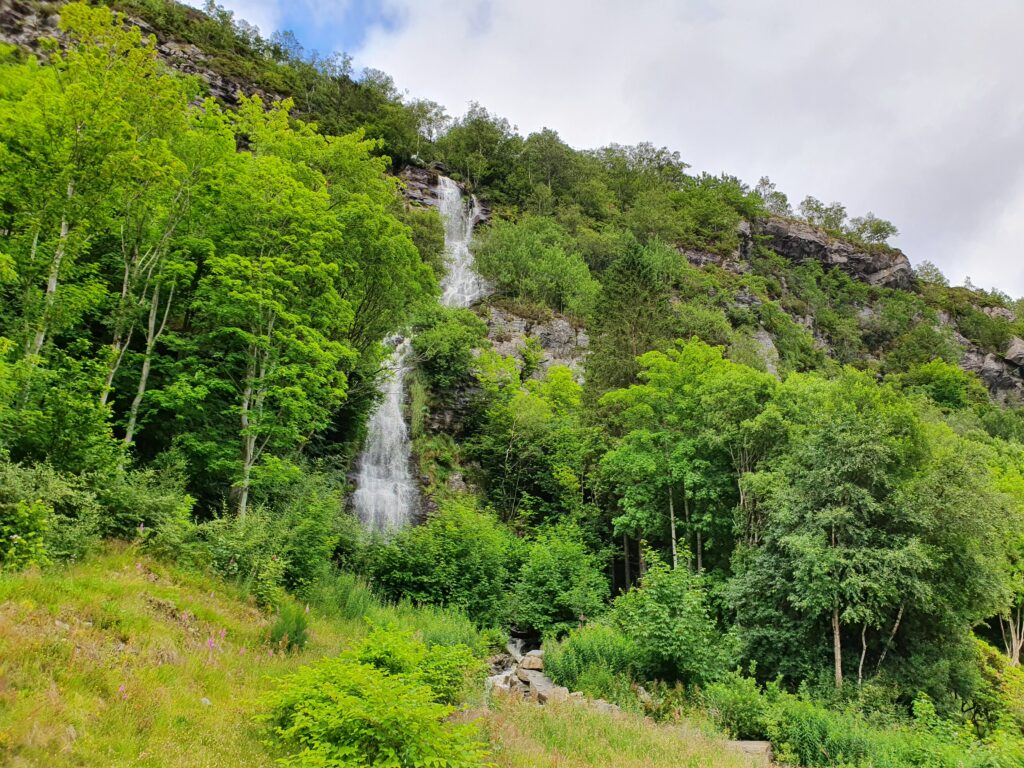 In the 1600 and 1700 century tailors and shoemakers had watermills beneath this waterfall at Starefossen, assisting them in production of textiles. First some shoemakers built a watermill by Skomakerdiket in 1643, and a dam was later built to secure the water supply. The lake was called Skomakerdiket which translates to The Shoemaker Dike. The dam was expanded in 1877, and the lake got the look and shape it has today. The area near the waterfall does no longer have any traces of the old mills, but the old buildings are still there.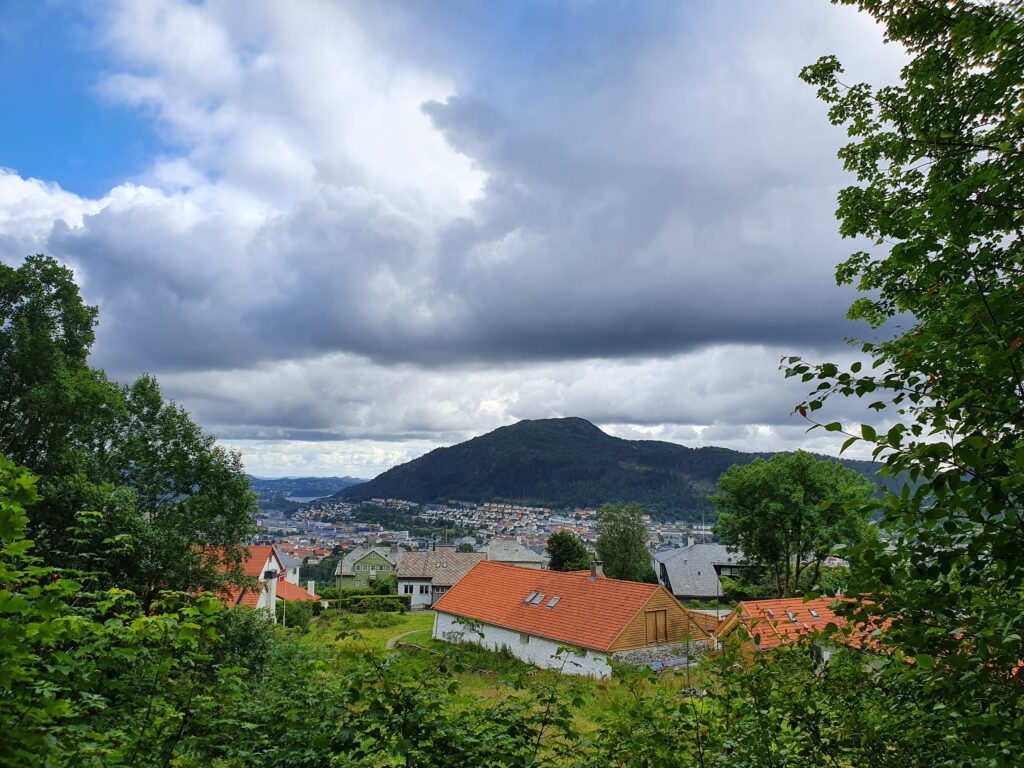 It is possible to walk close up to the spray of the waterfall and actually also to stay underneath it if you want to get wet. A nice family activity on rainy days is to walk from Bergen town up to Starefossen, view it and eat a snack under a tree nearby. Alternatively the bus nr 11 from town centre will take you there and you can walk back down. Another route, which I highly recommend, is to go to Starefossen on your way to or from Mt Fløyen. If you take the Fløibanen funicular up to Fløyen, you can walk past this waterfall on your way back to Bergen town.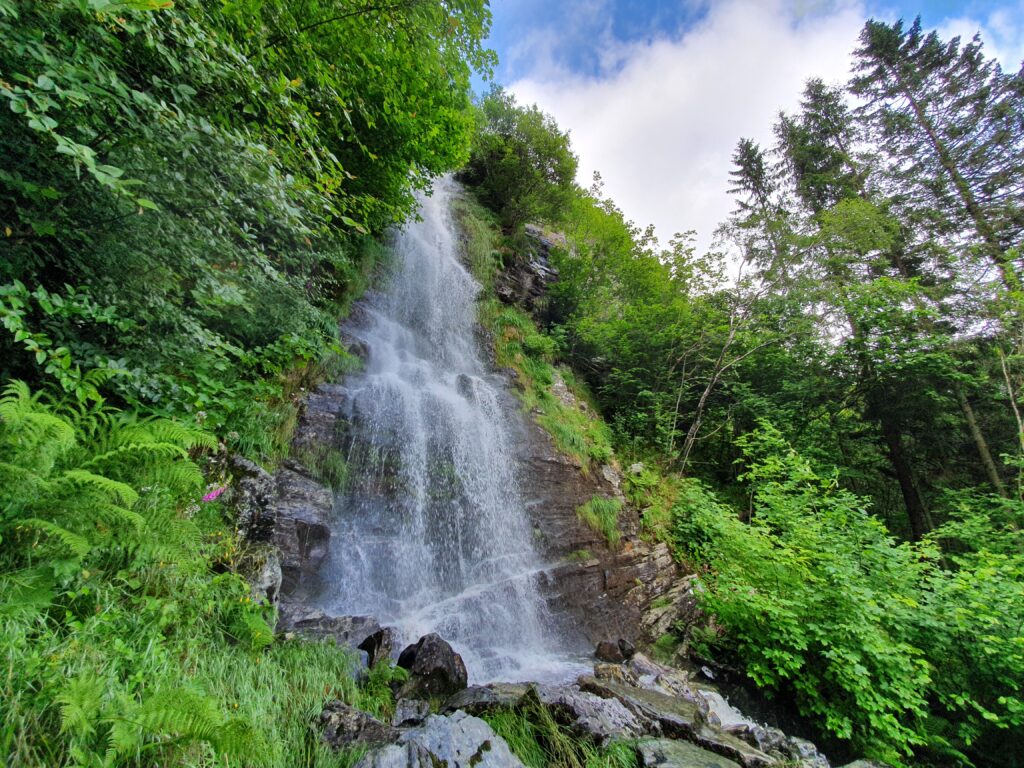 I grew up in this residential area and I went to kindergarten across the street from it. For some reason I never really remember that we visited the waterfall very often, despite looking back at plenty of days where I was out walking in the rain. Today I think it is worth exploring on a rainy day, considering it lies so close to Bergen. I frequently hike to Mt Fløyen and sometimes stop by it to take a look.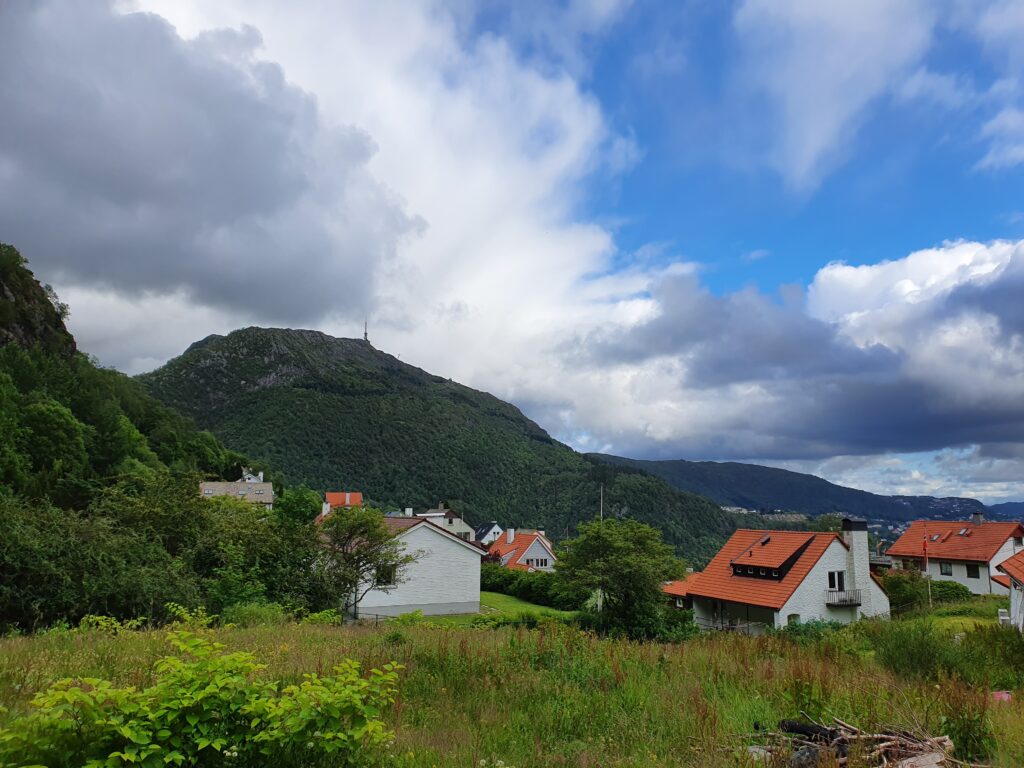 If you are planning to hike at Mt Fløyen make your way past it, or ask your guide to take you there.
Do you want to know more about hiking in the Bergen mountains and Mt Fløyen, then you might like The seven summits of Bergen: your hiking guide.
Have a good trip.