Fjellveien is a road slightly up the hill from Bergen town offering spectacular views. Running or walking in Fjellveien is popular among locals, and the length of Fjellveien is about 4,5 km one way. I particularly like this route on sunny evenings, as the beautiful Bergen sunsets are seen very well from Fjellveien. The view towards west gives a unique sight of Bergen harbour, the seafront and Bergen town centre.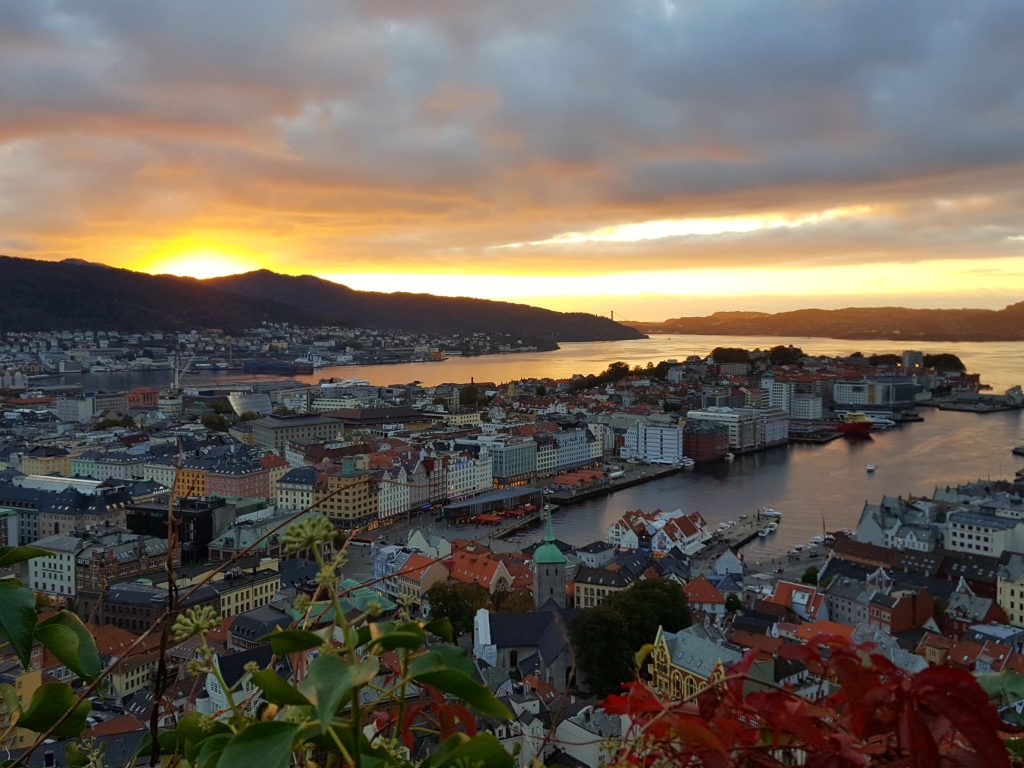 Fjellveien lies about 120 metres above sea level (Bergen town centre is at sea level) and is perfect for walking or running. The word Fjellveien means "mountain road". The route below takes you from Bergen town up to Fjellveien.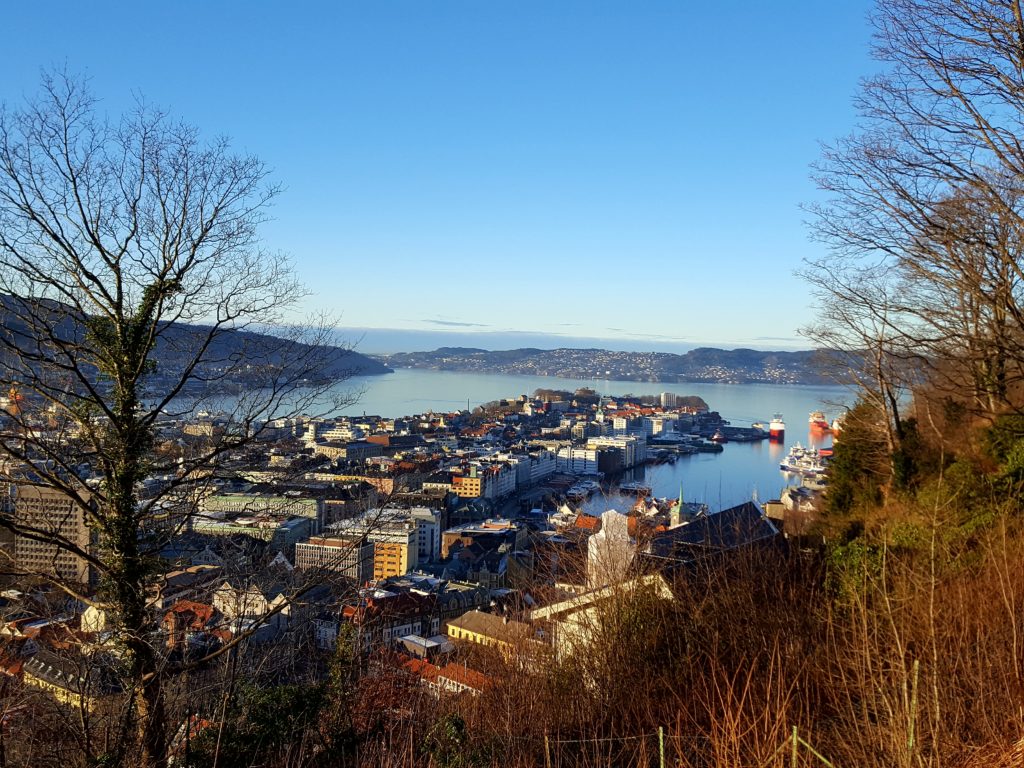 I like running in Fjellveien as it allows me to make the run shorter or longer than described depending on how far I want to run. When heading west towards the ocean I recommend running to the old temple like building called Mon Plaisir raised in 1836 (image below).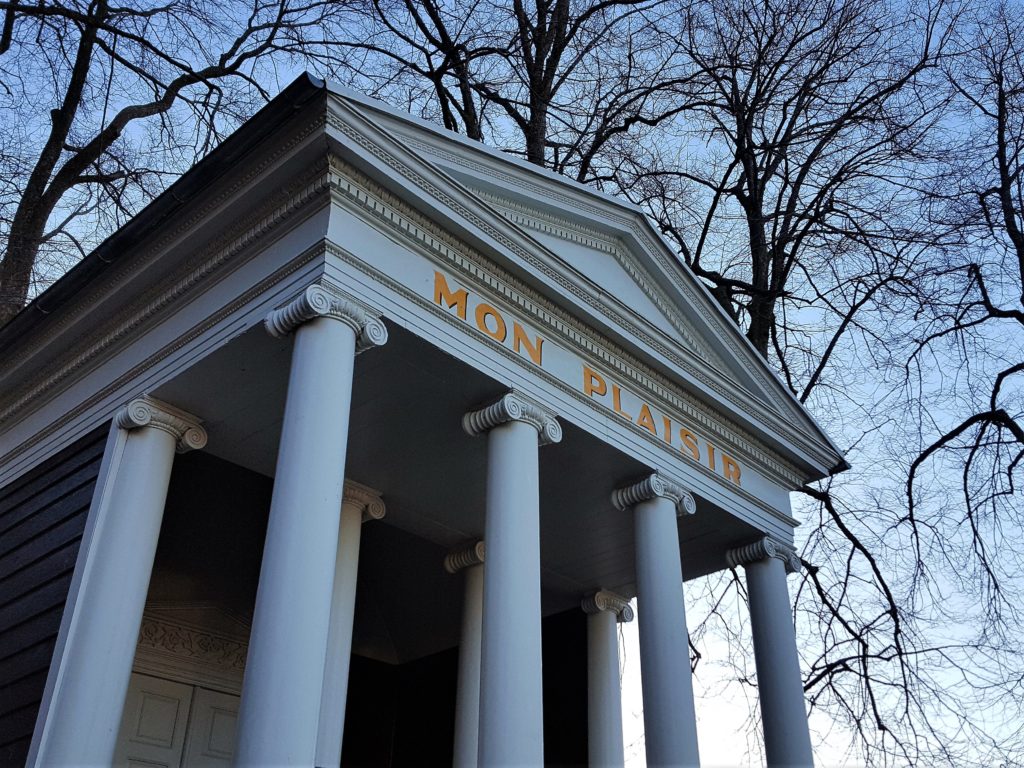 On your way you will see some of Bergens most attractive neighbourhoods. Running back there are several options to return to town centre. This run is guaranteed to give you great views, even if the weather is not great.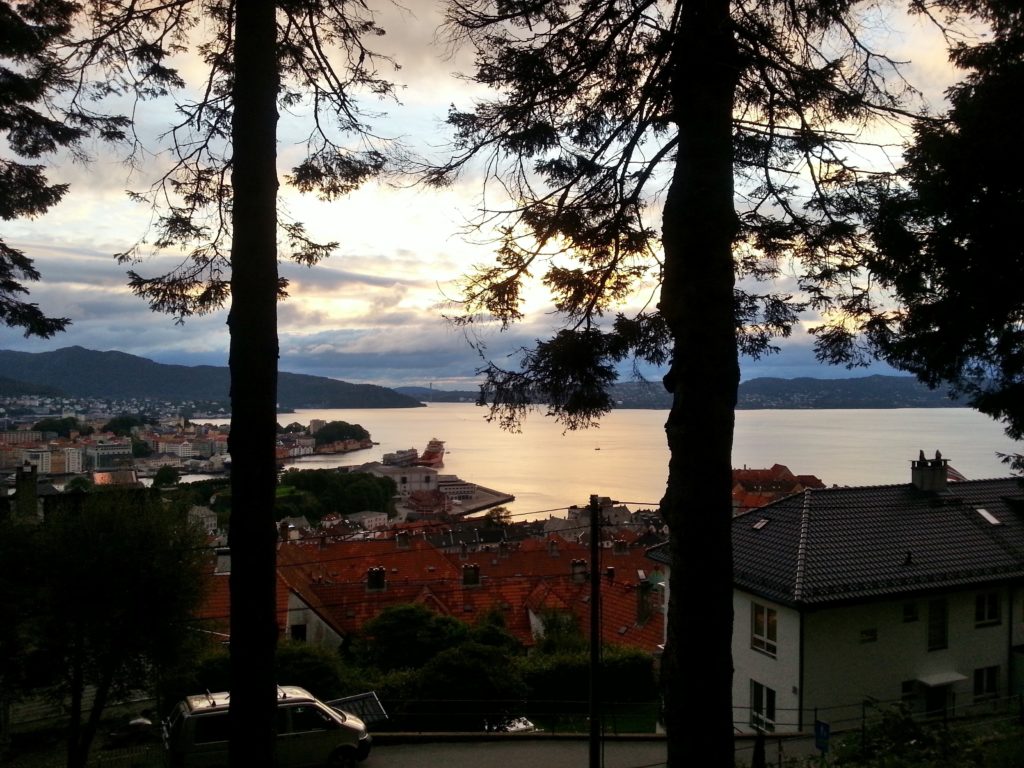 If you want to go for a run I recommend that you start by running in the eastern direction with view towards Mt Ulriken, then turn around and run in the western direction along Fjellveien back towards the ocean. If you prefer walking it might be enough to turn west as soon as you enter Fjellveien.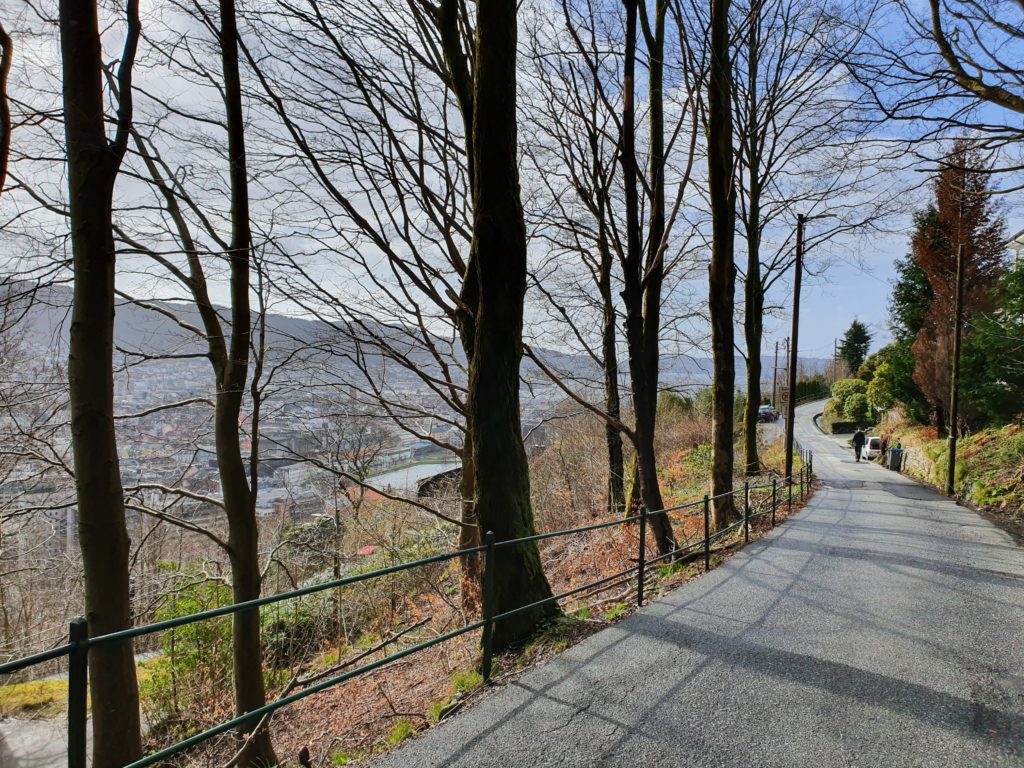 Route Description for running or walking to Fjellveien:
Start from Festplassen and head towards Domkirken (the Dome Church) and continue uphill towards a steep pedestrian road called Skivebakken.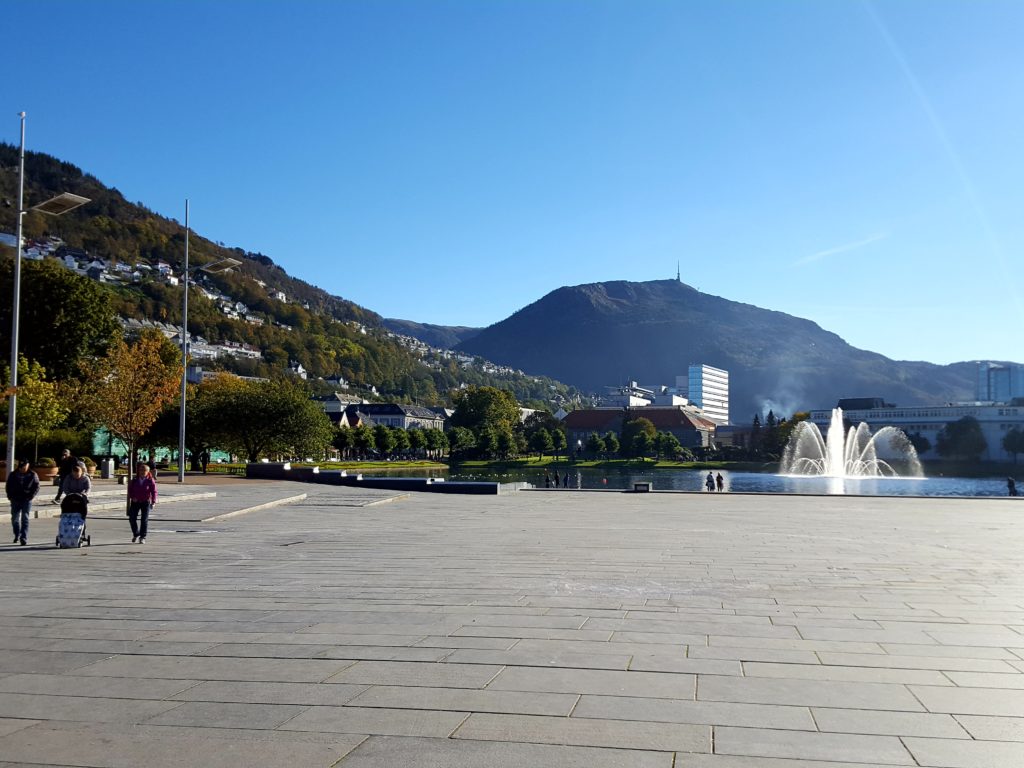 Here you will pass through a cobbled street and wooden houses going uphill, offering a picturesque view of the wooden houses roof tops, the Dome of the church, and the ocean in the far (see picture). This leads you to Fjellveien where you can start by running south east direction, looking towards Mt Ulriken, and continue to where Fjellveien ends and meets Ole Irgensvei (a crossroads).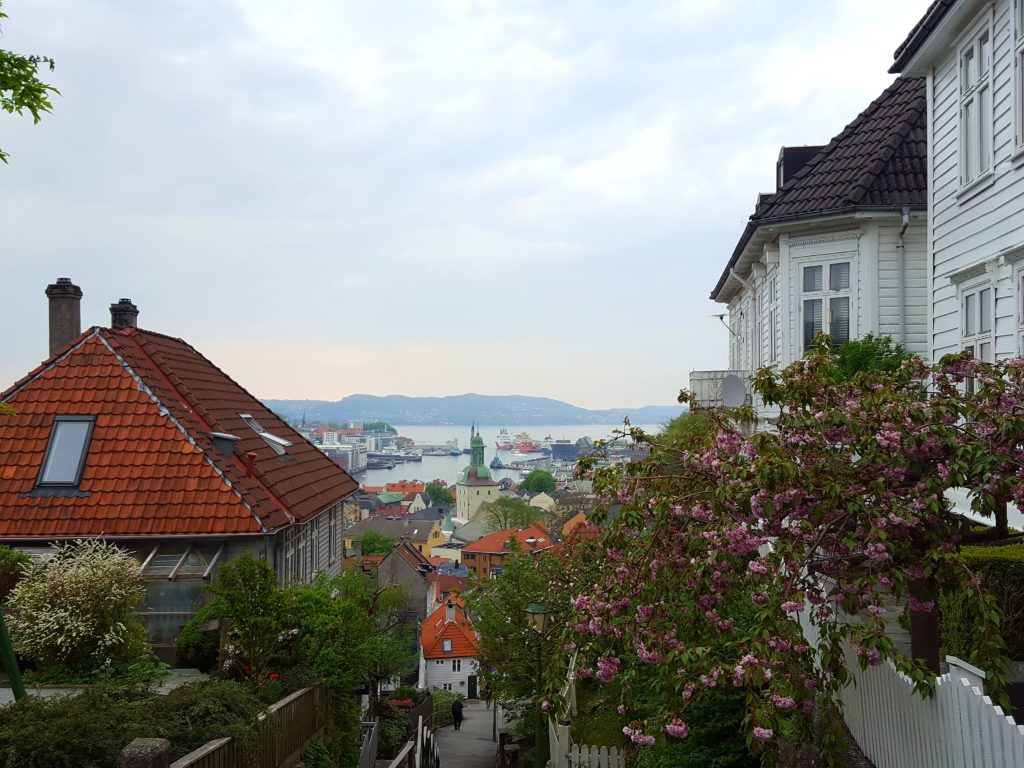 From here return back the same route now offering very nice view of Bergen town and the ocean ahead. When you return to the point where you joined Fjellveien just continue for as far as you like or to the natural end point  which is at the old "temple" called Mon Plaisir built in 1836 (image above).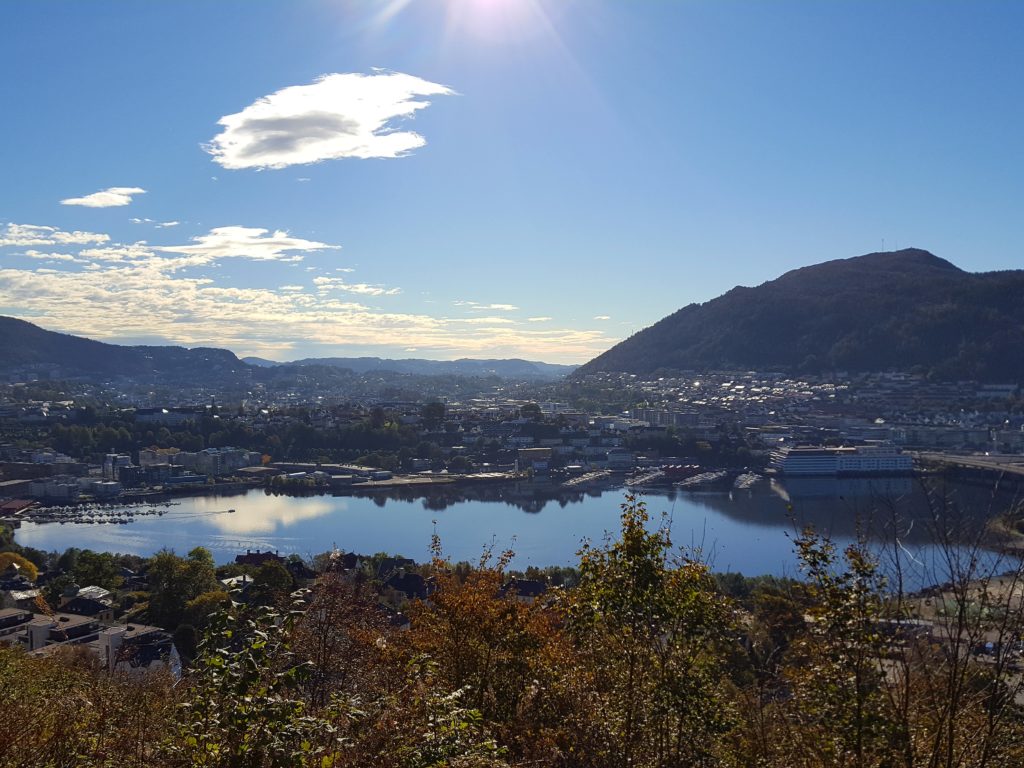 From Mon Plaisir you will have a very beautiful view. Turn around and return to town via Skansen and the Mt Fløyen funicular bottom station, or the same route you came up via Skivebakken.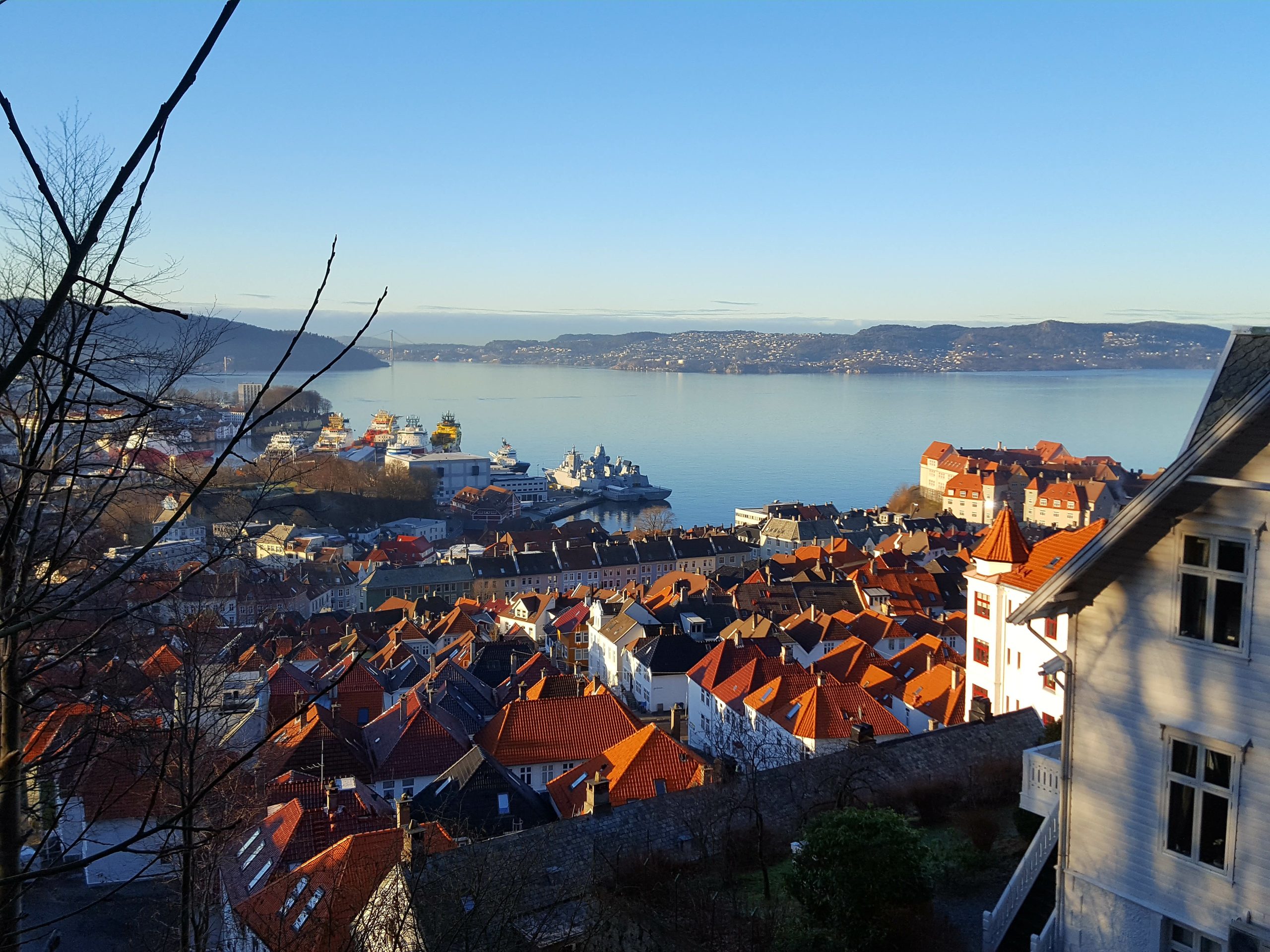 Map of recommende running route, approx 6 km long. First head south-east, then heat north-west before returning the same route to town.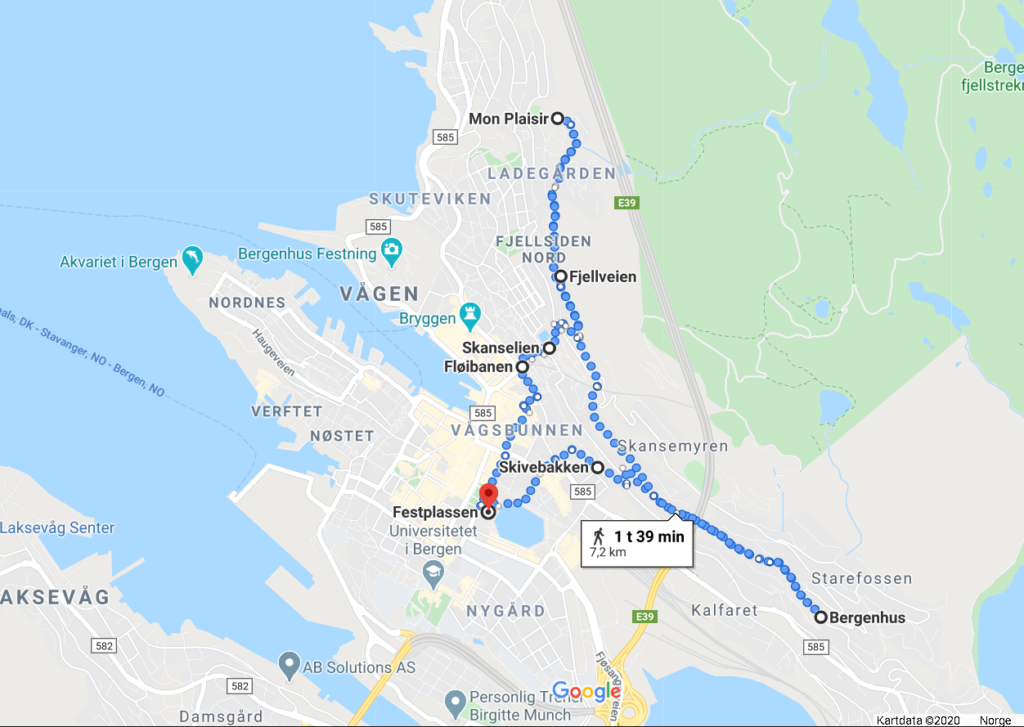 Get in touch if you want more information, or leave a reply below.
Have a great run!